Inflatable bounce houses are a great way to get some energy out. Offering a huge bouncing surface, these jumpers will provide hours of endless entertainment.
Bounce house rentals are a classic! Bounce houses are fun and bright and can be an excellent entertainment choice for corporate events or birthday celebrations. It's not very often that kids can have have a lot of enjoyment and have lots of energy, while the parents just watch and relax having a chat with other adults, but our inflatable bounce houses are a solution to the tiresome life of a parent.
Inflatable bouncers can accommodate between 4-6 children simultaneously. Children should take off their shoes before entering.
You can be sure that your event is sure to be a huge success for parents as well as children.
Rainbow Bounce House
from $225.00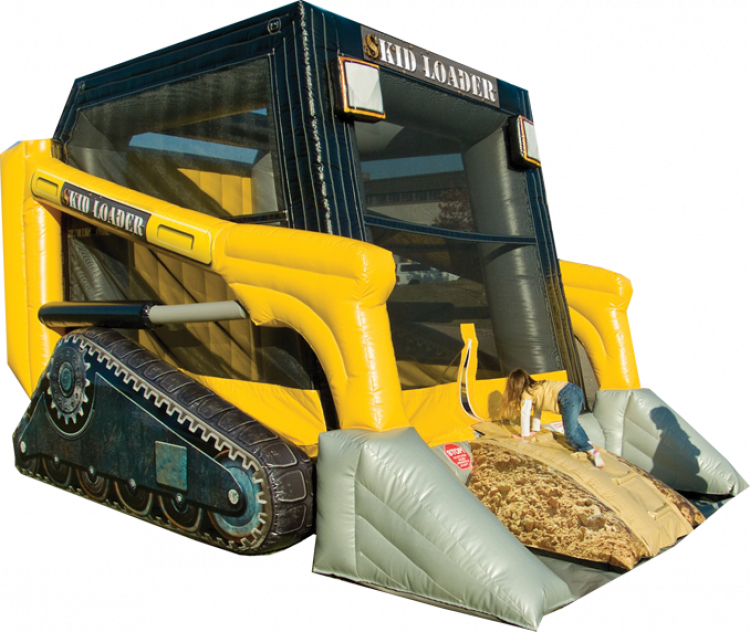 sKid Loader Bounce House
from $300.00